The aim of the event, which includes panel discussions and a "smart exhibition", is to bring together operators and suppliers to work in partnership to drive innovation and grow their business.
1. Supplier support
Lead partners for this year's event are Bestway Wholesale, EDGEPoS, Greenergy and Philip Morris. Greenergy, the branded wholesaler of Esso fuel to independent dealerships, is partnering the event for the first time, while global tobacco and vaping products manufacturer Philip Morris is back for the second time. Leading cash and carry and delivered wholesaler Bestway returns for its third year, while P&C – one of the companies that supplies and maintains EDGEPoS in the UK – has participated in all five events. Steve Watts, director at P&C Services, is a keen supporter. He says: "This type of format works absolutely perfectly for us, with top-quality retailers coming to the event with top-quality suppliers." James Hall, group director for symbol stores at Bestway, says: "Retail's Best, with its innovative format in bringing together successful, forward-thinking retailers who want to develop their business, offers us a great opportunity to grow our estate."
2. Hot topic
A key topic at the event will be the opportunities presented by electric and alternative fuel vehicles (AFVs). "Electric vehicles and alternative fuels are a hot topic of conversation at the moment as they reshape our industry, creating new and exciting opportunities, but it's a myth that AFVs are only of interest to forecourt operators," says Vas. "These advances in fuel will fundamentally change the world around us and will be the key subject of debate at our event."
3. Electric opportunities
This year's Retail's Best seminar will tackle the opportunities presented by electric vehicles and alternative fuels. Michael O'Loughlin, managing director of independent forecourt operator Motor Fuel Group (MFG) will chair the discussion, led by a panel made up of influential convenience/forecourt operators and industry experts, including David Wilson of MRH, Erik Fairbairn of Pod Point UK and Steve Rodell of Christie & Co. They will be tackling questions such as:
■ Is the plan to ban sales of diesel and petrol cars by 2040 realistic?
■ What infrastructure is in place to meet this target?
■ What do the terms of a good electric vehicle (EV) charging solution deal look like?
■ Is funding available?
4. Rapid charge
Explains Vas: "Rapid charge for AFVs of around eight minutes is now here – that's a decent time to do a distress top-up shop in a c-store and pick up a coffee and pastry on route. It will begin with the bigger operators, but it's only a matter of time before it begins to penetrate across the wider sector. As retailers and forecourt operators, we need to be ready to maximise these opportunities and this is what the next Retail's Best is all about. We will be discussing the technologies and trends that are hurtling towards us, sharing views and ideas and talking directly to the key suppliers, helping them to better understand our operational needs."
Says Fairbairn: "By 2030, 90 of new car sales will be electric, with the EV revolution rapidly gaining pace. The panel discussion is a great opportunity to discuss this emerging market and get everyone thinking about their EV charging strategy."
5. Much-needed opportunity
O'Loughlin adds: "Having previously attended Retail's Best, I was delighted to receive an invite to take part in this year's event. Retail's Best offers a much-needed opportunity for retailers and suppliers to engage in a relaxed and unique format. This year's debate on electrification is something the industry needs. I will endeavour to get some answers on this hot topic."Says Wilson: "I'm looking forward to taking part in the EV charging debate, which is extremely timely for our industry as we all seek ways to cater better for our customers' growing suite of needs." Rodell adds: "I'm looking forward to what should be a very interesting and useful debate."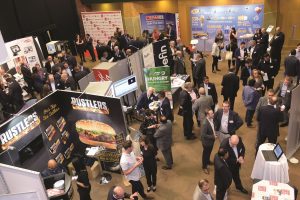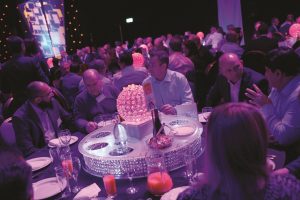 Factfile
What's the event called?
Retail's Best.
What's that when it's at home?
It's an invitation-only networking event, dinner and exhibition aimed at leading forecourt and convenience retailers who want to grow their business.
Who's organising it?
Retail's Best has been developed over the last five years by entrepreneurial forecourt and convenience retailer Moiz Vas – which explains its "by retailers, for retailers" slogan.
What's on the agenda?
A panel of top retailers will be talking about the opportunities presented by electric and alternative fuel vehicles, which look set to revolutionise the sector over the next couple of years.
When is it?
This year's event takes place on the evening of Thursday, 22 March.
Where is it being held?
Chateau Impney, Droitwich Spa, Worcestershire.
Where can I find out more?
You can look online at www.retailsbest.com or email contact@retailsbest.co.uk.