Download the Independent Retail News app for your smartphone or tablet device – it's FREE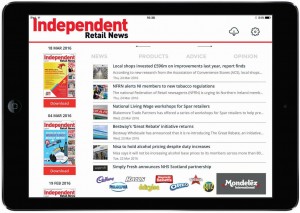 The free app offers you full access to:
digital editions of Independent Retail News and supplements – to read both offline and on the go
breaking news feed, product updates and exclusive content
latest opinion pieces, retailer profiles and category advice
multimedia video and photo galleries
fully searchable content with keyword search
social media integration and the ability to share articles
Click on the relevant link below to download the free Independent Retail News app for your device:
.
For the best app experience and to receive notifications including new version updates, please turn on push notifications during app installation and ensure that location services are enabled on your device.
To read the app user guide, click here.