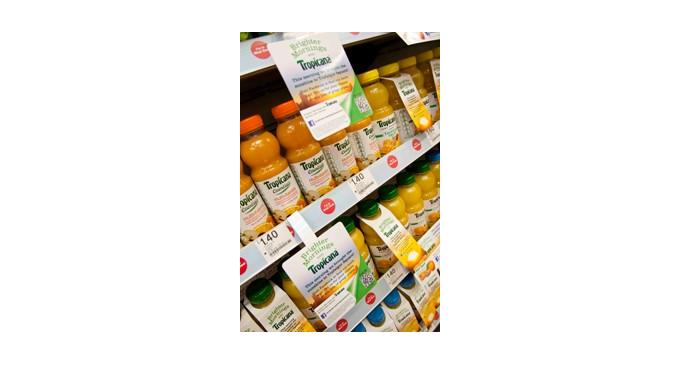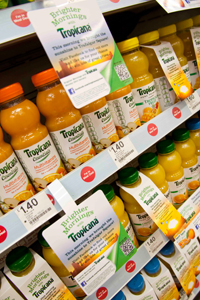 Tropicana is launching an integrated marketing campaign this month which will include a new television advert. The substantial marketing investment and huge consumer engagement programme, will maximise opportunities for retailers to brighten up their breakfast sales.
This morning dawn broke an hour early after a spectacular sun was raised over Trafalgar Square. The stunning public art installation was designed to signal the start of Tropicana's 'Brighter Mornings campaign while demonstrating the scale of investment behind the brand. The Brighter Mornings campaign includes a new 30-second TV creative which uses an array of early morning scenes to portray the journey from waking up to actually coming alive, positioning Tropicana as the perfect way to start your day while reinforcing its natural credentials with the strapline 'tap into nature'.
Peter Charles, PepsiCo marketing manager, said: "The breakfast occasion is growing and as 57% of orange juice is consumed in the morning, it is vital for retailers to stock Tropicana, the nation's favourite juice brand, to maximise the opportunity. Tropicana is already enjoyed in nearly 8 million households, and our new TV advertising campaign is set to drive even brighter sales."
Tropicana is working in partnership with local retailers around Trafalgar Square to maximise this investment and squeeze the most from their breakfast sales through bespoke QR code technology, meal deals, POS material and sampling. Retailers nationwide can also wake up to greater profits by stocking single serve bottles of Tropicana alongside products like Quaker Oat So Simple Pots to offer meal deals for the 55% of consumers who leave home without breakfast and are looking for solutions on the go . By merchandising these deals effectively, retailers can drive linked purchase sales and increase basket spend for a brighter start every single day.
Source: Tropicana