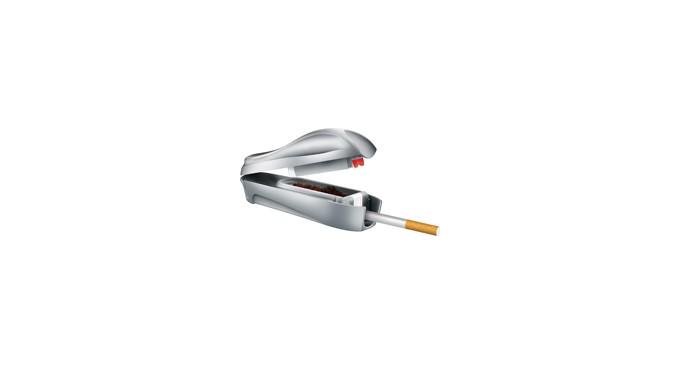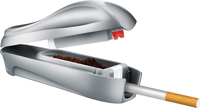 From April, Imperial Tobacco is launching JPS Tobacco which has been specially developed for adult smokers to create their own cigarettes using a 'cigarette making' kit.
Sue Tranter, Consumer Marketing Manager at Imperial Tobacco comments; "We are continually researching the preferences of adult smokers in the UK, and other similar markets, to ensure our category-leading portfolio accurately reflects the category dynamics.
"In the current economic climate, the prevalent down-trading trend has accelerated as more adult smokers are moving down through the cigarette price sectors and a significant number now prefer cheaper alternative tobacco options.
"Insights gained from this process have told us that the UK is ready for JPS Tobacco which, after purchasing the cigarette maker, allows smokers to create 20 quality King Size cigarettes for £3.87*. 12 million UK adults currently choose to smoke tobacco and the current economic conditions have forced many to look at illegal sources.
"This brand launch will ensure that cost-conscious smokers, who purchase tobacco from illicit tobacco traders, will consider buying from legitimate retailers again as the JPS brand gives them a quality reassurance backed up by the heritage and value for which JPS is renowned."
The JPS cigarette making kit is available at a recommended retail price of £6.99 and consists of a 14g pack of JPS Tobacco, 100 King Size cigarette filter tubes and a cigarette maker. Each element of the kit is also available individually. If sold individually, the RRPs are: JPS Tobacco £3.67; Make Your Own Tubes 99p for 100 and Make Your Own cigarette maker £3.09.
Sue concludes; "Imperial Tobacco has gained valuable insights both domestically and internationally from markets with trends similar to the UK such as the Netherlands, Germany, France and the USA. Our new JPS Tobacco provides consumers with the quality and heritage of JPS at a fantastic price proposition. This launch will also support retailers by encouraging smokers to turn their backs on illegal traders and buy tobacco in legitimate outlets."
Source: Imperial Tobacco