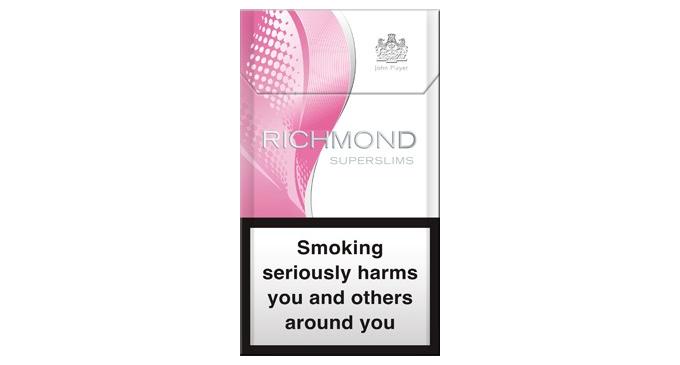 Imperial Tobacco is delighted to announce the arrival of Richmond Superslims, the UK's first 'superslim' brand in the 'value priced' cigarette sector.
Super slim and super stylish, the unique pack design provides a smaller, discreet format that is convenient to complement busy modern lifestyles. Richmond Superslims' novel size and contemporary design delivers added value and its proposition and price-point will undoubtedly prove to be a popular addition to Imperial Tobacco's category-leading portfolio in the UK.
New Richmond Superslims will be available from 1st August in both standard and menthol 20 packs with the Recommended Retail Price for both of £6.16 – the same RRP as Richmond Superkings. This new innovation also offers retailers the same cash margins as Richmond Superkings, so retailers won't lose profits if consumers switch within the brand.
Sue Tranter, Consumer Marketing Manager at Imperial Tobacco comments; "We are thrilled to announce the launch of new Richmond Superslims – a great addition to the Richmond range and a positive innovation for the value sector as a whole.
"The superslim and menthol segments of the tobacco category have seen significant, and consistent, growth in recent years and our on-going market monitoring told us the time is right to launch this new elegant superslim brand, at a great value price."
Sue concludes; "Richmond is perfectly placed to bring 'Superslims' to UK adult smokers. More than one in ten cigarette purchases in the UK are from the Richmond range – it's an established brand that will ensure consumers feel confident adopting the superslims format."
Source: Imperial Tobacco