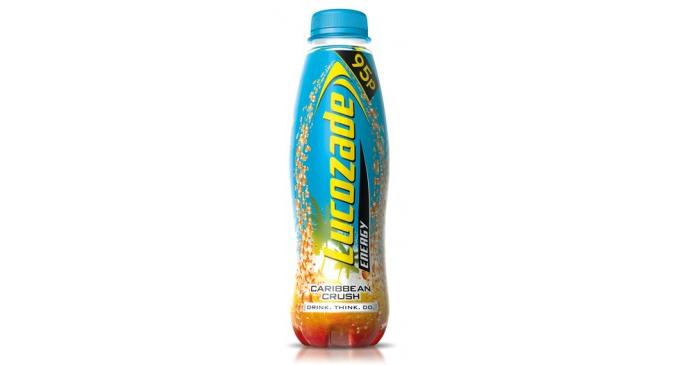 Lucozade Energy, from GlaxoSmithKline Consumer Healthcare is expanding its range for impulse retailers with the introduction of a new exotic flavour – Caribbean Crush.
The exciting addition will tap into a new flavour profile for the Lucozade brand building on the recent phenomenal success of Lucozade Cola, which has been the best selling new flavour launch in Sports and Energy in the last 3 years.
Lucozade Energy Caribbean Crush has been specifically developed for the impulse channel and, with a 95p price-mark pack (PMP), is set to deliver value for retailers and consumers and help drive soft drinks sales. Price-marked packs are crucial in the impulse environment where research suggests over 70% of customers are more likely to purchase a price-marked product.
The makers of Lucozade are committed to growing the Energy Drinks category and the exciting new addition to the Lucozade Energy portfolio is predicted to drive incremental sales. Lucozade Energy Caribbean Crush promises to build on the success of the exotic drinks segment, which was the fastest growing in UK Soft Drinks in 2011 , by capitalising on the consumer demand for these flavours.
The new product will debut on shelf with a bright blue PMP and distinctive bottle design to grab consumers' attention by creating maximum stand out.
Lucozade Energy Caribbean Crush is available through the wholesale and impulse channel in 380ml singles with an RRP of 95p from April.