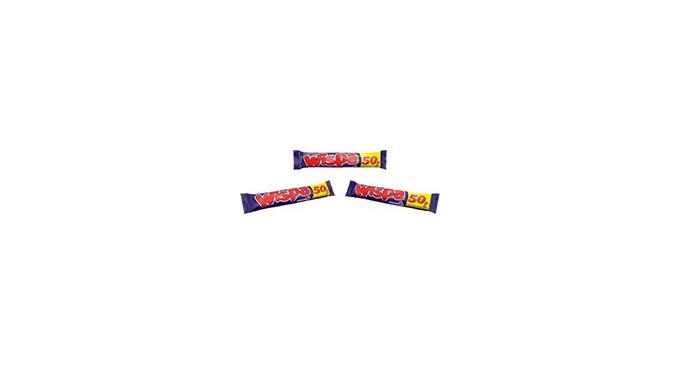 Mondelez International is introducing limited edition Price Marked Packs (PMPs) for a number of its popular chocolate and sugar lines in January 2013.Included in the latest round of on-pack promotions are Cadbury Wispa, Cadbury Crunchie, Cadbury Double Decker, new Cadbury Crispello and Maynard Sour Patch 45g bag.
These best-selling lines and new product launches will all be marked at 50p from January 2013.The leading manufacturer anticipates a sales boost for retailers with the introduction of the forthcoming PMPs in the New Year.
Compelling research from HIM shows that 76% of consumers buy PMPs some/most of the time and awareness of PMPs is high with the majority of shoppers believing them to be a promotion. The research also shows that PMPs help consumers to feel confident they are not being overcharged when purchasing products. Furthermore, the majority of consumers think they are likely to continue purchasing the same amount of PMPs and over 20% think they may purchase more.
The advantages of PMPs that directly benefit retailers are time-saving as they do not need labelling and can go straight on shelf, as well as their proven ability to increase impulse purchases, with 48% of consumers saying they would be encouraged to switch from their normal brand to purchase a PMP.
Susan Nash, trade communications manager at Kraft Foods UK, comments: "In 2012 we launched a number of highly successful PMP countlines and saw a significantly higher Cash Rate of Sale in specific PMP lines.
"With this in mind we have decided to launch these new lines, across our chocolate and sugar portfolio, to help retailers highlight best-selling products and help increase rate of sale on the confectionery fixture in 2013."