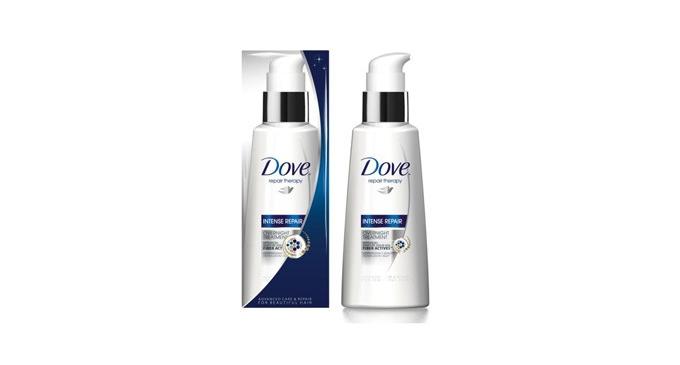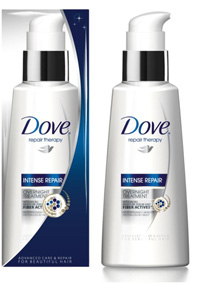 Dove, the damaged hair care expert from Unilever UK, is expanding its popular hair care portfolio as part of an increased investment in 2011. The introduction of two new post-wash variants into the Intensive Repair range will see Dove continuing to target the second biggest hair segment in the UK market TNS Worldpanel 3m/e Sept 09, by providing industry-leading nourishment and care for dry, damaged hair.
From April, Dove Intensive Repair Mask and Intensive Repair Overnight Crème will sit alongside the Intensive Repair Express Treatment Conditioner and Colour Radiance Express Treatment Conditioner to offer a complete portfolio of post-wash hair care.
The high-performance range includes exclusive Fibre Active™ Technology, which is unique in its ability to repair the hair from the inside out, providing next-generation damage repair. The range extension builds on the success of the existing Dove Intensive Repair range, the hero platform in the Dove hair portfolio, which currently enjoys a 2.7% share of the market IRI Data to 22.01.11 (value sales).
Sandra Ferreira, Dove Hair brand manager at Unilever UK, says: "Dove is committed to rescuing consumers from everyday hair damage caused by brushing, towel drying and styling. Nearly 30% of UK women WorldPanel Usage Panel December 2009 consider their hair dry or normal to dry, showing a real opportunity in the dry/damage segment of the hair care market. We expect the new Intensive Repair variants to drive incremental sales in the sector, and  increase Dove's market share, whilst leaving the UK's hair visibly stronger, healthier and more beautiful."
The full Dove Hair range will be supported with a national TV campaign to drive consumer brand awareness, and sampling activation to encourage trial and purchase.
Source: Dove