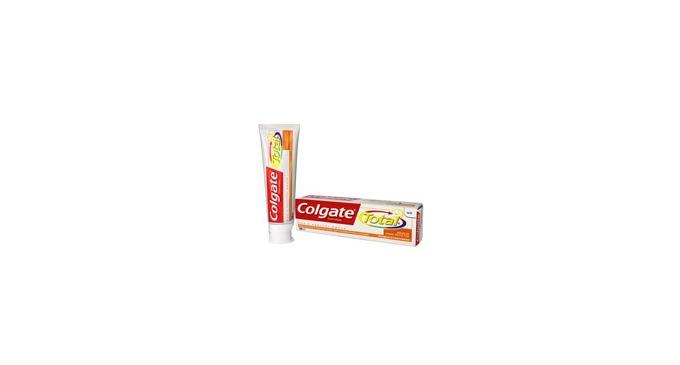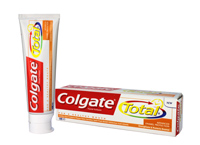 Colgate-Palmolive UK has announced details of a brand-new marketing campaign to support its flagship toothpaste brand Colgate Total, in a bid to further drive trial and category growth in the £840m oral care market.
The campaign kicks off at the end of July with a new advertising campaign to reinforce Colgate's position as the oral care market leader in the UK and Colgate Total as the No. 1 toothpaste used by UK dentists.
The advertising campaign, part of a £12m+ marketing support plan in 2011, coincides with the launch of a series of new summer product and sampling initiatives within the Colgate Total range.
NEW PRODUCT Taking Colgate Total into the enamel care arena for the first time, new Colgate Total Advanced Enamel Protection Toothpaste helps to strengthen and protect enamel whilst continuing to offer an advanced germ fighting system to help fight bacteria non-stop for 12 hours
NEW SIZE Extending the Colgate Total 150ml big value pack with a new Colgate Total Advanced Freshening variant, launched in response to consumer and retailer demand following the successful launch of this new size at the beginning of the year
NEW SAMPLING Free 50ml sample of Colgate Total with the purchase of selected Colgate 360 Toothbrushes to continue to drive trial of Colgate Total
Colgate holds the No. 1 position in Oral Care in the UK, and is currently experiencing outstanding  growth with recent toothpaste market share of over  50%, along with a record high share  in manual brushes which has extended its market leadership ***.  Colgate Total is the only toothpaste with a unique Triclosan & Copolymer technology.  As the most clinically researched toothpaste in the world, Colgate want consumers to feel confident in their purchase knowing they are choosing the very toothpaste their own dentist is also most likely to be using.
The TV advertising will be supported via press and digital activity, including continued support for the Healthy Mouth Challenge website, which provides tailored oral care advice to consumers along with money off coupons.