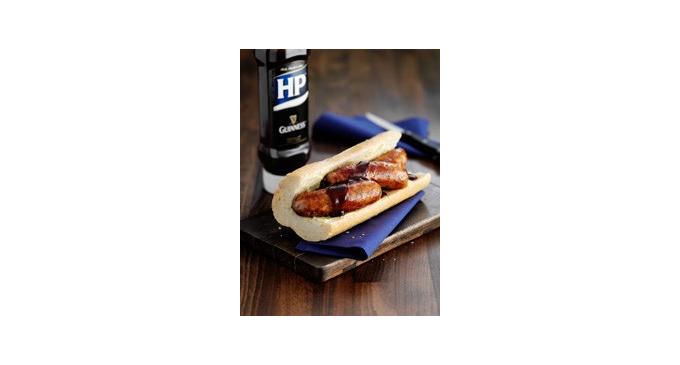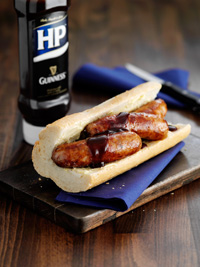 HP Sauce is collaborating with Diageo to add a tasty, new recipe to its range – HP Guinness Sauce.  The collaboration will blend the signature flavours of HP Sauce and Guinness, to create a distinct and unique sauce that will highlight the quality and strength of both brands.
HP Guinness will be available from the first week of February (RRP of £1.99 per 475g), just in time for St. Patrick's Day.  The launch will be promoted in both the sauce aisles and the beer, wine and spirit aisles. Heinz will also be sampling the new sauce in store for St. Patricks Day on March 17th.
In addition, HP Guinness will be available at selected rugby grounds throughout February and March for spectators to try.  Furthermore, there will be a consumer digital PR campaign featuring former England rugby captain Phil Vickery, which aims to excite consumers and encourage engagement with the product.
The launch of HP Guinness sees two iconic brands partnering: HP Sauce is the number one 'Original and Best' Brown Sauce, with a 73.3[1] per cent share of the UK market, and Guinness, the world's number one selling stout, with one million pints bought each day in the UK.
This delicious, rich, smooth and spicy sauce will bring food to life and tastes great with beef and pork.  In addition, the new sauce also opens up further usage occasions for HP Sauce, as both a side of plate accompaniment and an ingredient for cooking.  Serving suggestions and recipe ideas will be printed on the backs of packs to encourage consumers to extend and experiment with their consumption of HP Guinness.  For example HP Guinness gravy, which is the perfect accompaniment to bangers and mash, or to add flavour to an Irish stew.
"HP Sauce usage is highly ritualised, and consumers are often unaware of the wide variety of occasions where HP Sauce can be used.  HP Guinness will provide consumers with the opportunity to experiment with their food choices and stretch their usage of HP Sauce to more of their favourite foods.  Furthermore, both brands share similar values and the partnership offers a great opportunity for Heinz and Diageo" said Jeanette Moore, Senior Brand Manager at Heinz.
"HP Guinness will provide consumers with another reason to try HP Sauce.  Our research has shown that not only will the new sauce appeal to male consumers in their twenties and thirties, it also researched well with existing HP consumers, particularly females who enjoy cooking from scratch."
This is the second time Heinz has collaborated with Guinness, the first being in August 2009, for the limited edition Heinz Taste of Home Steak and Guinness casserole soup, which was a great success for both Heinz and Diageo.
"Bringing together two such iconic brands will help drive trial and awareness of the HP brand and we are delighted to be working with Diageo again.  We are continuing to drive innovation and the launch of the new HP Guinness is proof of Heinz's commitment to investing in the sauces category" continues Jeanette Moore.
The brown sauce category is currently worth £51 million and HP Sauce is the number one brand, worth over £37.4 million.

Source: HP