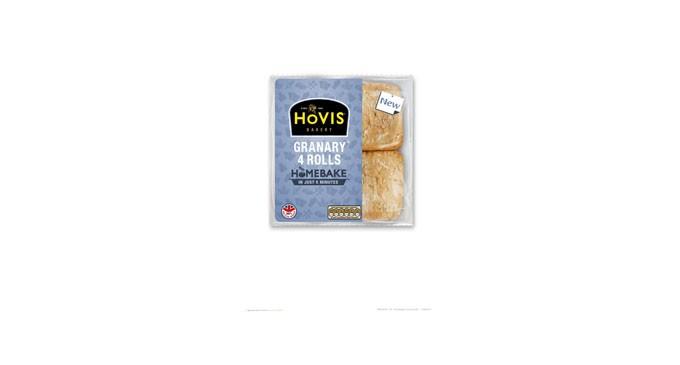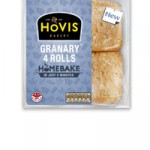 Hovis is set to capitalise on the massive potential that the currently untapped part-bake market has to offer with the launch of Hovis Homebake – a range of Hovis branded part-baked loaves and rolls.
As the first bread brand to invest in this sector, Hovis is certain its part-bake offering will revitalise this static part of the market and create a significant sales opportunity. Over 60% of households don't currently buy part-bake largely due to a lack of awareness and those who do only purchase six times a year.
Ian Harris, category controller for Hovis, said: "Consumers are craving greater variety and better quality of part-bake products. As the first major bread brand to step into the market we believe we can double the value of this sector by meeting consumer demand through our new range. Unlike plant bread, the £67m ambient part bake market  is often bought as an incremental purchase. By simply getting current buyers to buy it once a month versus once every two months, we'd be adding £67m to the sector."
The Hovis Homebake range will comprise a white bloomer, a Granary bloomer, a pack of four white rolls and a pack of four Granary rolls. The Granary brand and recipe are exclusive to Hovis, making the Granary products a first for the part-bake sector. The whole range has been developed in line with existing Hovis bread recipes to ensure the quality is consistent across the range and like all Hovis products it will be made from flour milled from 100% British wheat.
Hovis is also introducing different shapes which have been carefully chosen to be in line with consumer needs. The bloomer is more substantial than a baguette while square rolls are seen as more premium than round ones. All are cut and topped to further enhance their appearance and maximise appeal.
The packaging on part bake products has a huge part to play in communicating quality and so Hovis is ensuring the design of the pack allows the product to be the hero and communicates the high quality of the bread. A range of shelf ready packaging will enhance the brand further by giving it strong on shelf standout.
The Hovis Homebake range is due to launch on 5 September 2011.
Source: Hovis