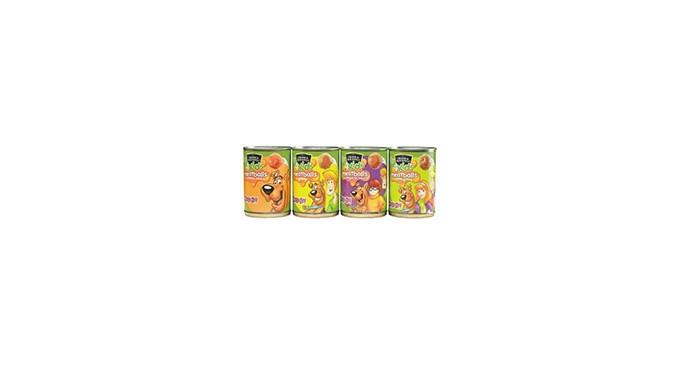 Crosse & Blackwell is moving into the canned meatballs market for the first time with the launch of a new offering under its 4Kids banner.
Available in 370g ring-pull cans, the new pork meatballs products – which are aimed at young families and hit stores in December – include four variants, meatballs in gravy, onion gravy, tomato sauce and bolognese sauce.
The move follows recent research which shows that two thirds of meatballs sales are to households with families. To tap into this demand, the new 4Kids line-up features popular, Scooby Doo characters prominently on pack and is the first canned meatballs range to use licensed characters to directly focus on young families.
The launch of the new 4Kids meatballs will be supported by strong in-store promotional activity and follows a major relaunch for Crosse & Blackwell's 4Kids range, which also includes canned pasta and pasta meals featuring popular children's characters ranging from Disney Princesses to Spongebob Squarepants.
Chris Wright, marketing director for Crosse & Blackwell, said: "Sales of canned meatballs are currently showing year on year declines while the 4Kids character range has captured a 24% value share of the children's canned pasta market and built annual sales of £2.3m.
"We spotted an opportunity to drive value back into the meatballs market with a new range that combines our trusted 4Kids branding and recognisable Scooby Doo characters that children and parents enjoy, with strong on-shelf stand-out."