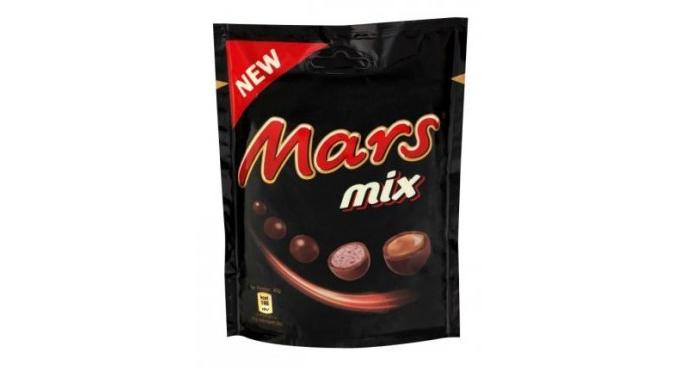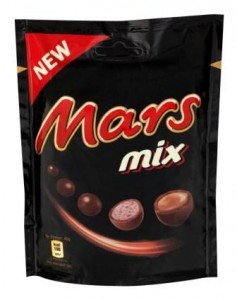 Mars Bars are about to become bitesized, as the UK's number one bar brand is made available in a sharing format with the launch of Mars Mix.
Packed with soft nougat and chewy caramel balls and covered in delicious milk chocolate, Mars Mix offers the great taste of Mars in delicious bitesize pieces.
The launch of Mars Mix, in single as well as pouch format, follows the huge success and heritage of the Mars brand, which had another successful year in 2012 with further growth of the brand.
In line with the growing sharing and Big Night In trends, the Bitesize chocolate market has seen growth of 40% over the last four years, with over a quarter of Bitesize category sales coming from Innovation in 2012. Mars Mix is ideally sited with sharing bags at the till point to capitalise on these trends and the impulsive nature of confectionery shoppers.
Retailers are advised to stock up on the full range of Mars products as the brand will be unmissable in 2013 with a huge £9m media spend throughout the year. Mars Chocolate is also advising retailers to make the most of the in-store POS equipment available to highlight product availability to consumers.
Bep Dhaliwal, trade communications manager, Mars Chocolate UK comments: "The Mars brand remains one of the UK's most iconic brands, and had another highly successful year in 2012. Manufactured in Slough for over 80 years, the heritage of the brand resonates strongly with our consumers. As we have seen over the past year, the trend of swapping a Big Night Out for a Big Night In is continuing to grow and Mars Mix is a great opportunity for retailers to capitalise on both the strength of the brand and this trend, with the combination of Mars flavours in bitesize pieces. Mars Mix look set to become an instant consumer favourite."
Source: Mars Chocolate UK