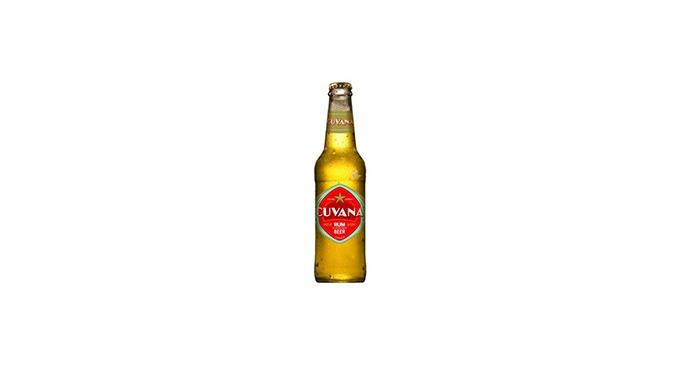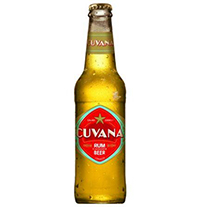 SHS Drinks, whose expanding portfolio includes WKD – Britain's best-selling RTD brand, is setting its sights on the burgeoning spirit beer category as it steps up the pace of product innovation in 2013.
The January roll-out of two new spirit-flavoured beer brands – Cuvana and Dead Crow – has been brought forward from the scheduled spring launch in response to customer demand, and kickstarts this year's new product development programme. The move also heralds SHS Drinks' first major venture into the £939m Premium Packaged Lager (PPL) market.
Drawing inspiration from imagery associated with the pioneers of America, the cornfields of Kentucky and the unusual town names of the Wild West, Dead Crow is a 5.5% bourbon-flavoured premium beer combining a light beer base with a rich bourbon spirit which gives it an aromatic bourbon aroma.
While Cuvana – also 5.5% ABV – partners a light, refreshing beer with sweet-tasting light rum and a hint of lime, taking its cues from Latin America and Cuban culture and heritage.
Both beers are packaged in 330ml bottle 4-packs with an RRP* of £5.49, and are available from mid-January.
Aimed at 18 to 25-year-olds, awareness for the new brands will be driven through a combination of social media, sampling and presence at music festivals.  Free POS materials will also be made available to stockists to increase visibility in-store and at point-of-purchase (available from the POS Hotline – 0800 917 3450).
Mark Hopper, head of innovation and development at SHS Drinks, says:  "The growth in the take home PPL market is being driven primarily by two sectors – the emerging spirit beer category; and world beers. Over the past year, volume sales of spirit beers in the take home sector have increased by a staggering 75%3, albeit from a relatively small base, with value sales up by 71%, bringing the value of the category to just over £12m in 2012.2
"There is a lot of interest in spirit flavoured beers, stimulated largely by the arrival of Desperados, the tequila-flavoured beer, which currently accounts for more than two-thirds of take home spirit flavoured beer sales.  But there isn't currently a great deal of choice of spirit flavours as other contenders have tended to jump on the tequila beer bandwagon.
"Consumer reaction to the flavours we have developed has been very positive.  Dead Crow and Cuvana were both selected as the preferred options when taste-tested against other spirit-flavoured beers currently available which, given the sales success of those brands, undoubtedly bodes well for the future of both Dead Crow and Cuvana."
Source: SHS drinks