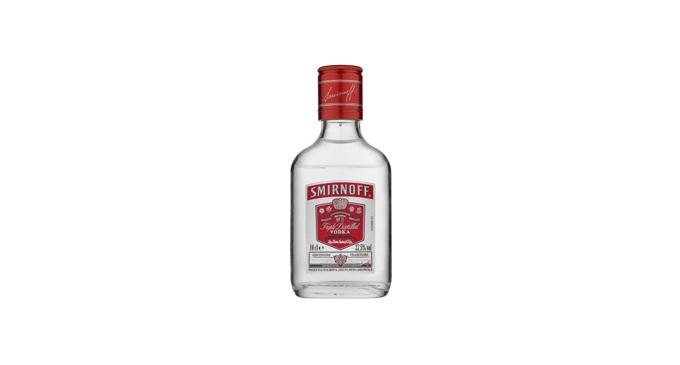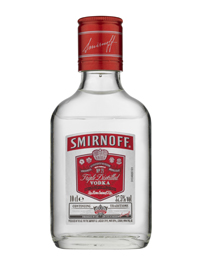 Diageo GB has introduced a new 10cl size for Smirnoff® vodka into RTM and convenience to complement the existing 20cl, 35cl, 50cl, 70cl and 1ltr range.
Vodka is currently the biggest category in fractionals with a 53% share, and sales of SKUs that are 50cl and less are growing at 4.4% , which demonstrates increasing demand by consumers for a range of size options, fuelled by the current economic climate and changing consumer behaviour.
With research showing that 72% of convenience shoppers purchase vodka as 'something for tonight' , the new 10cl size will cater for consumers who want to purchase a smaller size of the UK's number one selling vodka  for these on-the-day, at home occasions. The new size is also a great option for the growing number of consumers who are purchasing smaller pack sizes, but more frequently, as a way of cutting down on expenditure .
The 10cl bottle will retain the iconic design of the 70cl bottle, allowing for immediate recognition from shoppers. With a clear pricing suggestion (RRP £2.89) and a significant marketing spend to support the total Smirnoff brand in the coming year, the new 10cl size is set to drive impulse purchases in the convenience channel.
Sarah Gilbert, Senior Brand Manager for Smirnoff at Diageo GB, comments: "Following the successful launch of a 50cl size for Smirnoff, we are excited to introduce the new 10cl size, to offer consumers an even greater range of options and price points, so that they can choose the size that best suits their needs for different occasions.
"With more and more consumers enjoying nights in with family and friends, and a trend emerging for consumers to make more frequent purchases of smaller pack sizes due to economic concerns, we expect the product to perform well among the brand's loyal customers who seek the quality and convenience that this new Smirnoff size offers."
The move to introduce the new 10cl Smirnoff size comes at the same time as fractional whiskies from Diageo Reserve Brands continue to enjoy increasing success. Talisker® 20cl, one of the range of seven fractional Malt whiskies from Diageo Reserve Brands, is experiencing growth of 276%.
The other Malt whiskies available in the range are Dalwhinnie®, Lagavulin®, Oban®, Glenkinchie®, Caol Ila® and Cragganmore®. In the run-up to Christmas 2010, the range of 20cl Malt whiskies were promoted in the Grocery channel with multi-buy consumer deals, which allowed consumers to explore the diverse flavours of Malt whisky without having to choose just one brand.
Source: Diageo