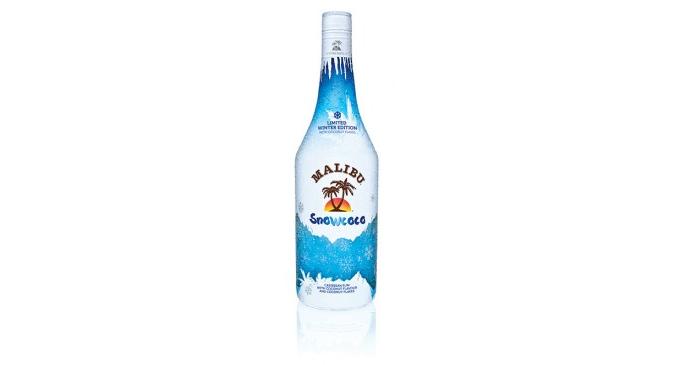 Malibu, the iconic coconut flavoured rum, will be launching its newest Limited Edition bottle this winter, Malibu Snowcoco, following the success of last year's popular winter edition.
With its impactful packaging, the bottle showcases the iconic Caribbean rum with suspended 'snowy' coconut flakes to create interest at the point of purchase. Malibu Snowcoco has launched exclusively in Selfridges, and will roll out to the wider off-trade at the end of September at Malibu's standard RRP of £14.75.
To inspire consumers during the festive party season, Malibu Snowcoco will feature a neck collar with creative serve suggestions including the Malibu Snowflake and Malibu Apple Strudel. The bottle will be further supported by the brand's digital Facebook programme and recently launched Malibu VIP app.
Patrick Venning, Marketing Director at Pernod Ricard UK, said: "The success of the winter limited edition bottle last year proves Malibu consumers really embrace unique and interesting products over the festive season. Snowcoco taps into the growing popularity for consumers to create exciting and on-trend cocktails at home, by providing the perfect base for a range of easy and fun cocktails to impress friends and family."