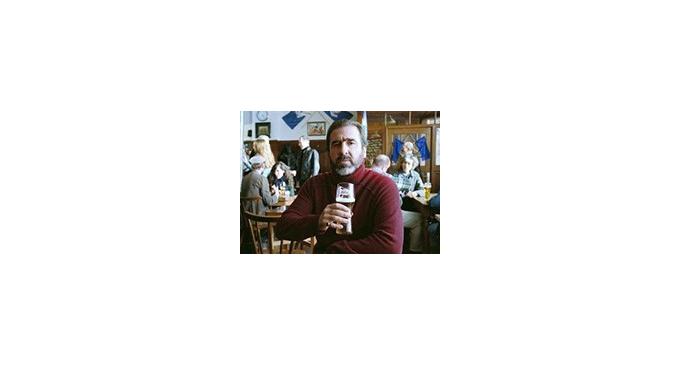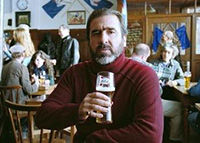 Leading cider and beer business, Heineken, has unveiled a new, tongue-in-cheek TV campaign for its premium lager brand, Kronenbourg 1664, which shows French football legend Eric Cantona revealing his boundless admiration for the 'hero hop farmers of Alsace'.
The opening ad in a multi-million pound campaign – which breaks nationally on February 4th- was filmed on location in the Alsace region of France, where Cantona is found musing that "the hop farmers are treated like the footballers of Britain" as the classic rock  anthem , 'We are the Champions' plays in the background.
He sits pensively enjoying a glass of Kronenbourg 1664 outside a local bar as "these men that grow the Strisselspalt hop" are relentlessly pursued by paparazzi and beautiful women. To his surprise, his own presence goes unnoticed as the star-struck locals are magnetically drawn to the hop farmers – leaving Cantona to gaze into his glass and declare that it is "the noble hop that makes Kronenbourg the Taste Supreme." As he does, a beautiful woman asks him if he is a farmer too prompting the former Manchester United icon to think for a moment before responding with a sideways look at the camera, "Of course.Oui."
Martin Porter, Off Trade Sales Director at Heineken said: "Our new 'A Taste Suprême' TV campaign is a humorous homage to the farmers in Alsace who nurture the highly-prized Strisselspalt hops that give Kronenbourg 1664 its exceptional taste and aroma."
The new TV advertising is the second phase of a new multi-media campaign for Kronenbourg 1664 which introduced the strap line, 'A Taste Suprême' to extol the virtue of the superior taste of the Heineken premium lager brand. The latest work builds on a heavyweight national press and outdoor campaign launched in September 2012, featuring stylish, mouth-watering images of the beer with thought-provoking phrases such as 'The tongue never lies', 'To taste is to know' and 'Measured in depth not volume'.
Source: Heineken