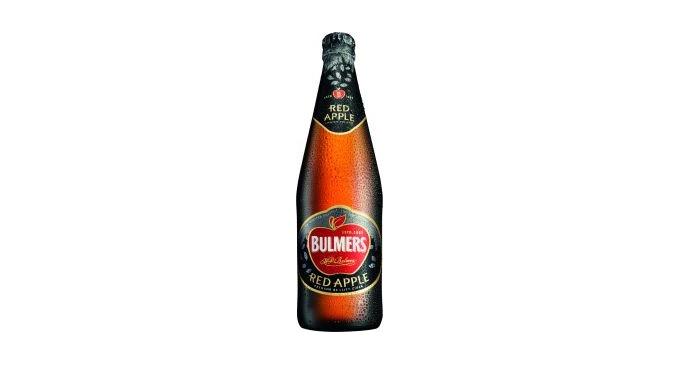 Leading premium bottled cider brand Bulmers is launching Red Apple, in its endeavour to continue its leadership of the cider revolution.
Capitalising on the success of its limited edition Summer Blend, which was launched in July, the cider brand is now launching Red Apple – which once again provides something very different for Bulmers drinkers.
With a distinctive flavour that signals the arrival of the harvest season, Red Apple will give Bulmers consumers something new to savour.
Red Apple is made using specially selected red Katy Apples, which are the first to ripen in Bulmers Hereford orchards.  These provide a rich, flavoursome liquid which is perfect for the start of the Autumn.
Doug Cook, Brand Manager – Bulmers at Heineken UK said, "Cider is still enjoying massive popular appeal and there are nearly three million new drinkers who have enjoyed a chilled cider in the UK in the last five years, and as these new drinkers become more discerning, the Bulmers Limited Editions are certain to appeal to those who want to experiment a little.
"Bulmers Summer Blend proved to be an outstanding success, and surpassed our expectations; it proved popular not only with existing cider drinkers but also in growing the category by introducing more people into cider.  Red Apple is a fantastic liquid and we are confident that it will prove to be just as successful."
Bulmers Red Apple will be on sale from November until until Spring 2011, and will be supported by a major marketing campaign including national heavyweight outdoor advertising in November.
Source: Bulmers