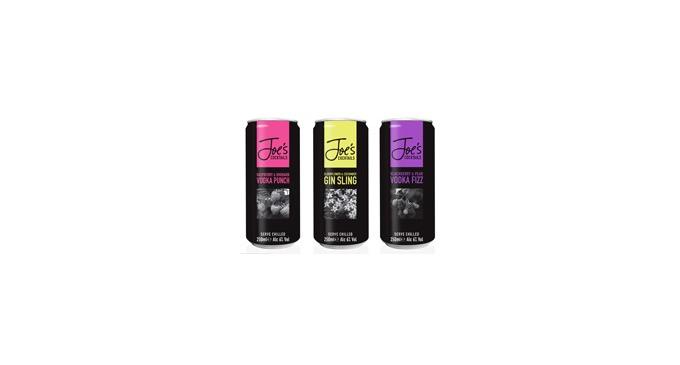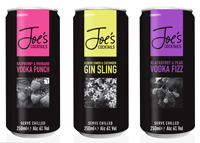 Beverage Brands is leveraging its expertise in the ready-to-drink alcohol sector with the launch of a trio of premium quality, single ready-to-serve cocktails under the Joe's Cocktails brand name.
Available in three innovative flavour combinations – Elderflower & Cucumber Gin Sling, Raspberry & Rhubarb Vodka Punch and Blackberry & Pear Vodka Fizz – Joe's Cocktails aim to bring a contemporary twist to traditional cocktails and will add a new dimension to the burgeoning £54.9m ready-to-drink spirits (RTS) category.
The range is packaged in distinctive 250ml cans featuring a sophisticated pack design created to appeal to the target audience of 30-44 year old ABC females.
Joe's Cocktails all have an ABV content of 6% and an RRP of £1.95 per can. They will only be made available exclusively in the multiple grocery sector and will be on shelf from 16 April.
The launch is being supported by targeted consumer press advertising, an online consumer PR campaign and tailor-made point-of-purchase activity.
Mark Hopper, head of innovation and development at Beverage Brands, said:  "The RTS category is showing some phenomenal growth rates – sales value has increased by 32% in the past year and, based on current projections, we estimate that it will be worth £67 million by the end of 2012.
"The category's growth has been driven by consumers' desire to create the 'perfect serve' cocktail at home, and the current RTS brands have focused on offering traditional cocktail mixes in a ready-to-serve format.
"Research has shown that, as the market is becoming more established, consumers are now ready to expand their repertoire and are looking for more exciting, innovative premium products and flavours."