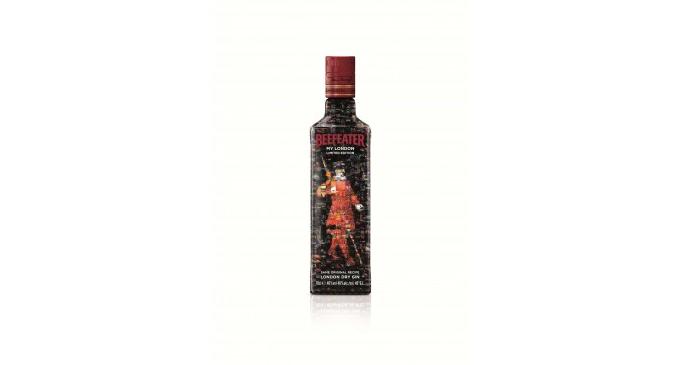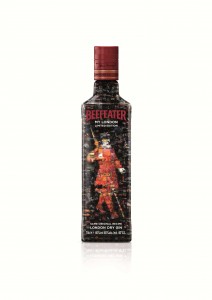 Beefeater is building upon its recent 'This is My London' campaign by introducing the innovative #MyLondon Limited Edition bottle to the UK. The design has been developed using 1,000 images crowd-sourced from Londoners who entered the #MyLondon competition last November.
The competition, which ended with a giant laser-projection in London's Covent Garden Market, saw thousands of Londoners share what the capital city meant to them by submitting their favourite photographs through the dedicated campaign website www.beefeaterginmylondon.com. 1,000 of those images shared through the website were then selected by a panel of judges to be featured on the unique limited edition bottle.
The new design pays homage to the creativity of Londoners and will be available in both the UK on- and off-trade from late June 2013 at an RRP of £17.85. Combining instantly recognisable cityscapes with more contemporary figures, the packaging embodies the UK capital's creative culture, whilst also displaying the iconic Beefeater cues including the Yeoman silhouette.
Adam Boita, marketing controller at Pernod Ricard UK, says: "As the only major gin still distilled in the heart of the Capital, Beefeater is a truly iconic London brand uniquely placed to showcase the creativity of modern London gin fans. We believe the inspiring #MyLondon Limited Edition bottle highlights the iconic brand's intrinsic link to the UK's capital city, while engaging consumers through a new level of interaction."
The launch of the bottle coincides with the announcement that Beefeater will become the first London gin distillery to open a visitor centre. The centre, named 'Beefeater London – The Home of Gin', will offer guests the opportunity to learn about the history of gin through a series of interactive showcases and to see, touch and smell the botanicals used within the production process. The experience will culminate in the opportunity to watch the live gin production process in the distillery's cathedral-like still house. The visitor centre is due to open later in 2013.
Source: Pernod Ricard